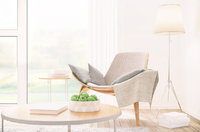 How to make Paneer chili with Photo? Step-By-Step
There are a lot of people who do not eat non-veg, they eat a paneer's vegetable or we make it on a special day, that is why I have come here for you, Paneer Chili Dish recipe.

You can eat it with anything, be it bread, rice or rice. Many people are fond of cooking but they are not good. And I was also from them ... It is a problem on that we seem to be making but that the method of making us does not know what is the right way to make it, and that is why our food is not good even when it is all Would have been So let's start cooking something like this. So today we will learn how to make Paneer Chile, let's start: -
material:-
Paneer: 250 gms
Onion: 1 (chopped)
Green chili: 4 (chopped)
Capsicum: 1 (cut)
Green onion: 2 (chopped)
Ginger Garlic: (finely)
Ginger Garlic Pest: 2 Tbsps
All Purpose flour: 50 grams
Corn Flour: 2 Tablespoons
Chili Sous: 1 Tablespoon
Tomato Sauce: 1 Tablespoon
Soy Sauce: 1 Tablespoon
Pepper Powder: 1/2 Tablespoons
Oil
Salt
Turmeric
Garam mashala / Garam Masala
Read:- how many fluid ounces in a gallon
recipe :-
First, add flour, corn flour, chilli and salt in a bowl and add some water to it and mix it. (Make an estimate that the paneer layer of paneer pouring on it) make it paste well mixed.
2. Then add the cheese to it.
3. After the cheese gets in it, the paneer should show it like this.
4. Now put the pan on the pan and put oil in it for heating. After the oil is warmed, add the paneer to the spoon and whichever cheese is used for filtering. And let's also escape the gravy in the bowl. (We'll use it in the last)
5. Now filter it with medium flame.
6. Then add ginger garlic, onions, chillies, and capsicum in the same oil.
7. After roasting, add soy sauce, tomato sauce, green chilli sauce, chilli powder, ginger garlic paste and roast it.
8. After roasting a little bit, pour some water into it and put the cheese that was left with the gravy and cook it for a while.
9. Then add paneer in it and then cook it for a little dander.
10. Then close the gas and put a little green onion on top of it.